Deconstruction Coaching
Navigate your changing faith in a healthy, peaceful way
Deconstruction is a hot topic these days.
It seems like everyone in Christian circles is talking about it.
But actually going through it can be terrifying, infuriating, or just plain exhausting.
I started "deconstructing" my faith almost 10 years ago. As someone who not only grew up in church, but also was a leader and employed by churches since I was 14, deconstruction hit me like a wrecking ball.
But over the years, and through many difficult seasons, I have come to a place where I welcome changes in my beliefs–big or small–with grace, patience, and a peace that can't be touched by evangelicals or exvangelicals alike. I even wrote a hotly-debated article for Relevant Magazine about it.
I'm a life coach, and THIS is my greatest calling in life: helping those that feel alone, scared, angry, and don't know where to turn for help.
If you are interested in a guide for the journey and a companion for the road ahead, fill out the form to the right, or contact me below and we can see where you are in your faith and discuss some helpful ways to get where you want to be.
Articles on Christian Deconstruction
Quit being a slave to Christianity. Jesus set us free so we could be FREE!
What does Deconstruction mean and why is it important to Christianity?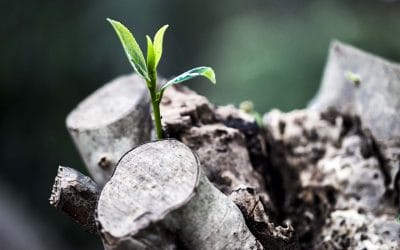 Deconstruction isn't the death of Christianity. God is turning it back to his main point: The pure love of others.